Ranking 16 albums from Sir Paul's catalogue, from his most genius to his most middling.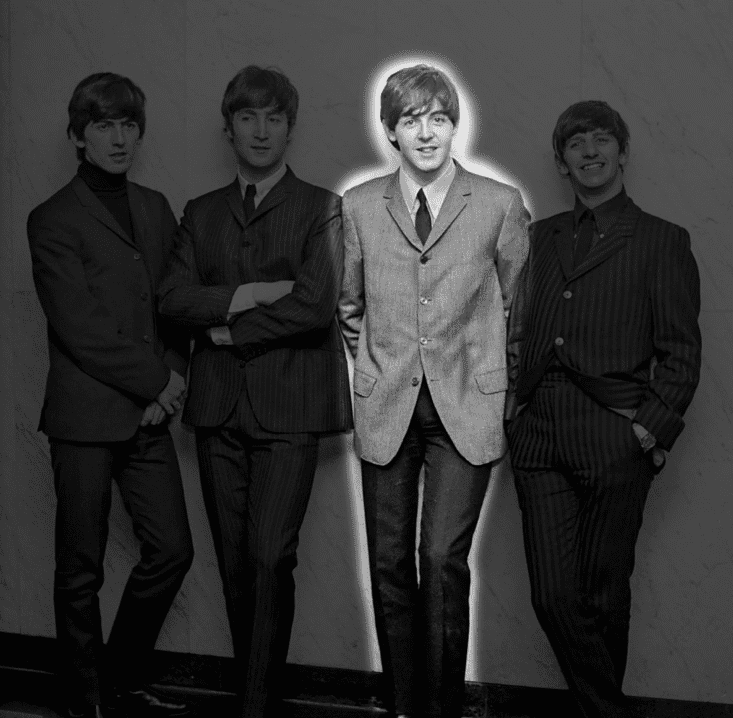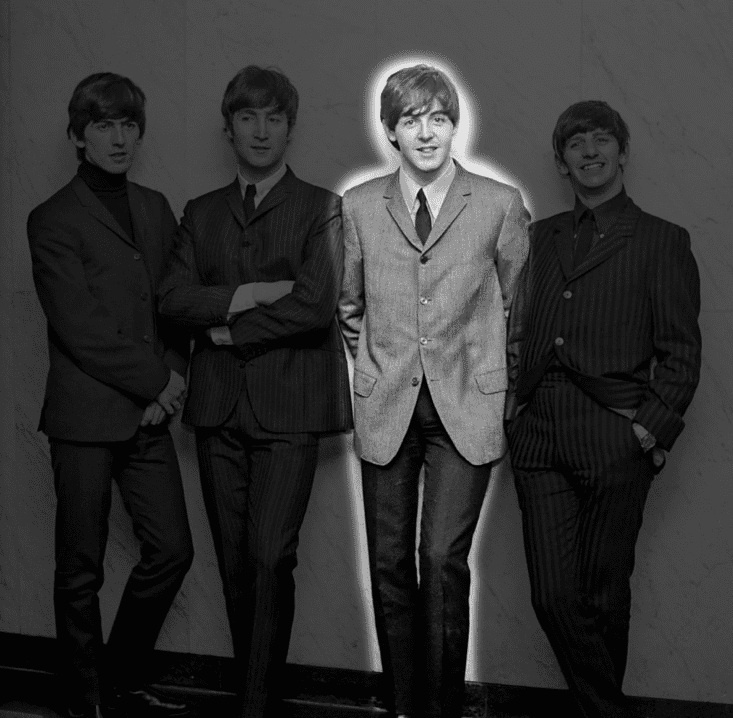 –
Do you enjoy a good mixed drink every now and than? A good cocktail is made when all the ingredients are in balance with each other; never overpowering or reducing each other, but rather complimenting each other's qualities. They all bring something different yet work in unison to create something better and more interesting than they could alone. This is true for the simplest Rum and Coke to the tipsiest Long Island Iced Tea.
Do you enjoy the Beatles, too? The Beatles are just like a cocktail – their greatness can only be measured by the sum of their parts. There's a reason they were called the Fab Four, after all. They were more than just bandmates – they embodied the Heart, Mind, Body, and Soul of their musical craft.
John Lennon. He was the Mind. Politically progressive, socially conscious, cerebral and unconventional. John kept a productive life as both musician and activist, challenging the Vietnam War with his Bed ins for Peace, and challenging the establishment (and the definition of music) with wife and collaborator Yoko Ono at his side.
George Harrison. He was the Soul. Open minded and willing to step out of cultural boundaries, George was a changed man after his journey to India, and was as comfortable with a sitar in his hands as he was with a slide guitar.
Ringo Starr. He was the Body. Humble and hardworking, his versatile drumming style provided a solid backbeat for the band's many songs, and was immortalized as the lead vocalist on some of their greatest hits and most beloved deeper cuts.
Who does that leave?
Sir Paul McCartney, the heart of the band. Or, as the throngs of teenage admirers once called him, "The Cute One." One of the greatest songwriters in history, Paul forged a long-lasting career in his post-Beatles life and shows no signs of slowing down, even after celebrating his 80th year on the planet in 2022. His early critics accused him of pandering to the public with sticky-sweet saccharine pap, a criticism he jokingly reflected with his hit single "Silly Love Songs". The truth is, there's far more to McCartney than just sentimental crooning. Let's take a look and see what lies in the Vault.
For brevity's sake, this ranking of Sir Paul's discography will be focusing on 16 studio albums of wholly original solo content. That means I will be excluding his live albums, covers, greatest hits, remixes, or his Fireman collaborations with The Killing Joke frontman, Youth. But if you're curious about his time in Wings, I think we all know the pick of the litter there (and the runt).
–
The Bottom Four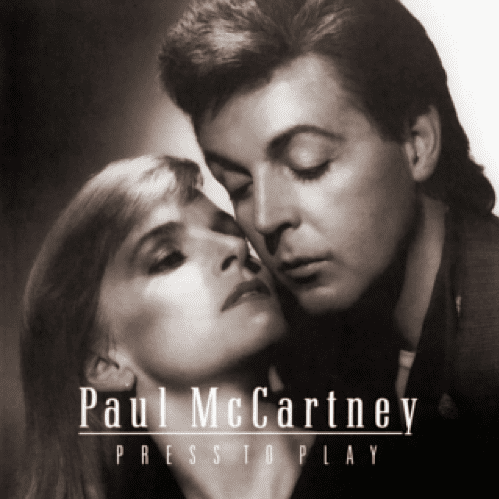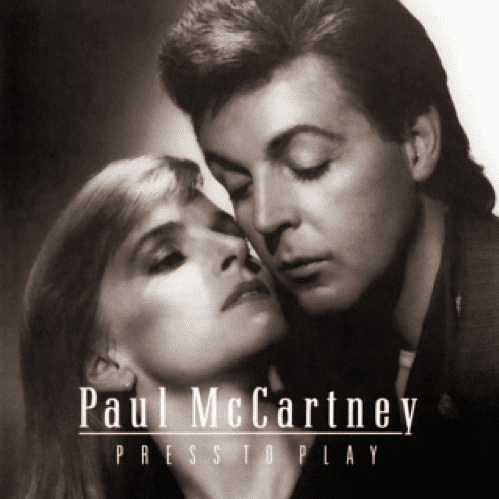 Choice Tracks:Stranglehold, Footprints

Every artist goes through at least one period in their life where they're simply slumming it; nothing clicks, inspiration is lacking, and experimentation blows up in their face. McCartney faced this period in the mid-1980s, and Press to Play was his personal skid row (not the band, they're awesome). Press to Play feels bloated and half-hearted, a common criticism for many an aging '60s star in the decade (just take a look at "American Dream" by CSNY and shudder). Over reliant on then cutting-edge studio equipment, there are nonetheless a few gems which gleam in this synthetic desert: the jazzy melody Stranglehold and the wistful Footprints.

Pipes of Peace (1983)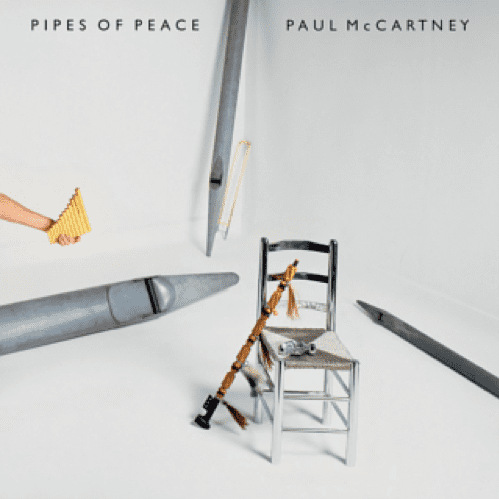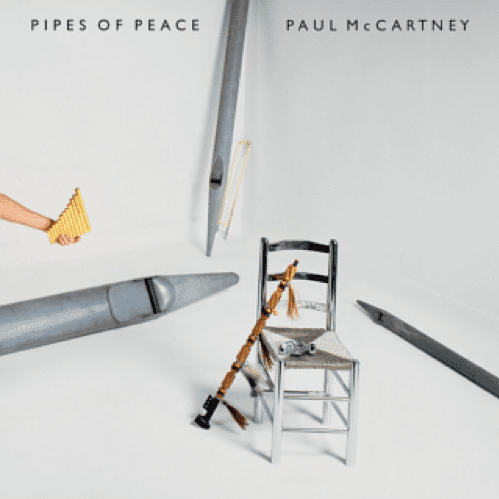 Choice Tracks: Average Person, Sweetest Little SnowReleased as a sort of continuation from Tug of War, Pipes of Peace suffers from the same problem as Metallica's Load and Reload albums: the latter feels like warmed over leftovers from the former. Even Say, Say, Say, the lead single featuring Michael Jackson, feels suspiciously like Ebony and Ivory mk. 2. The biggest problem with Pipes of Peace is that it overindulges in McCartney's pop tendencies – the ballads are rolled in sugar, the production is polished to a mirror finish, and the lyrics are as earnest as Jim Varney.
Off the Ground (1993)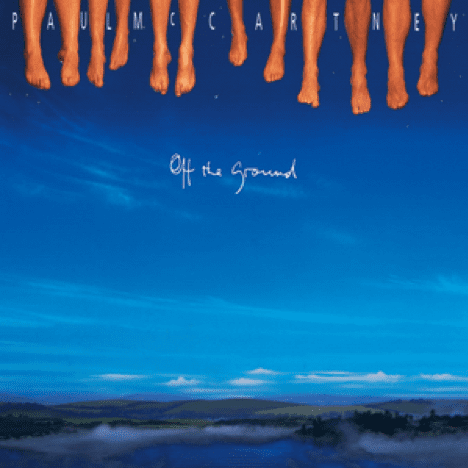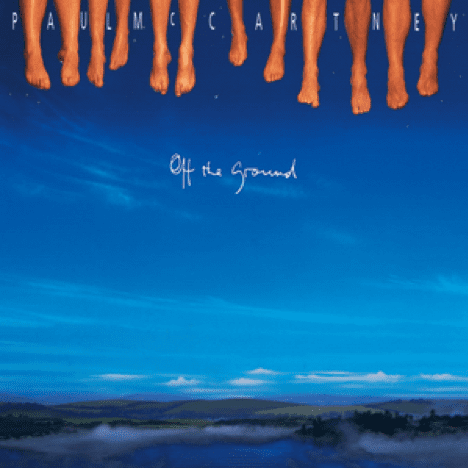 Choice Tracks: C'mon People, Hope of DeliveranceLike that old Muppets joke about television being a medium (There's nothing rare or well done! Do-ho-ho-ho-hoh!), Off the Ground is a medium album. Released 4 years after the return to form Flowers in the Dirt, Off the Ground commits the sin of merely being satisfactory. It's conservative and consistent, but its sense of restraint is simultaneously a strength and a weakness. There are no real highs or lows on this record. Off The Ground, ironically enough, can't get Off The Ground.
Give My Regards to Broad Street (1984)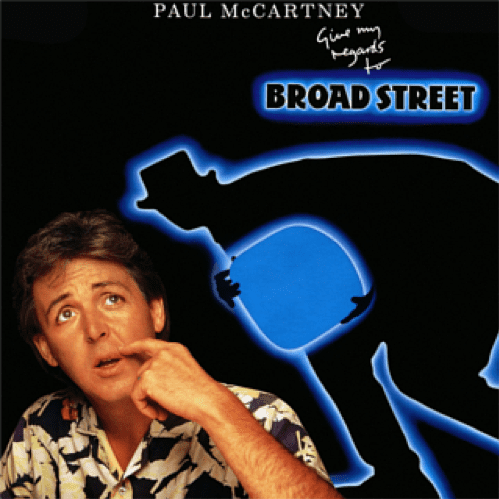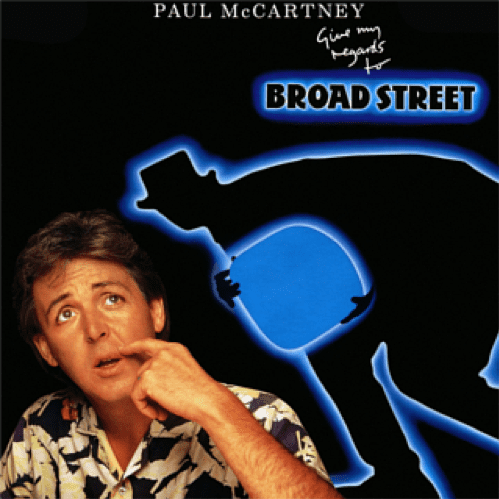 Choice Tracks: No More Lonely NightsBroad Street? I'd rather have a Broad Sword to cut this sorry record out of Macca's catalogue. The forgettable soundtrack to an equally forgettable musical of the same name, Give My Regards was as hackneyed as it gets. Assembled from subpar recreations of his past hits with Wings and the Beatles, Give My Regards has at least one original song that pulls you in. That song is No More Lonely Nights, a tender ballad featuring a superb guitar solo from Pink Floyd's David Gilmour. The rest of it makes you realize that Paul made a worse version of Thrillington.
Middle of the Pack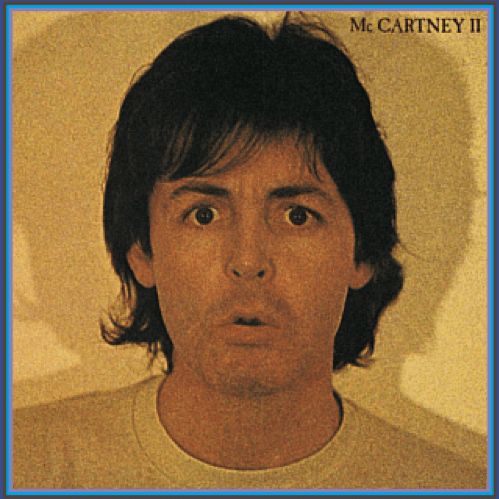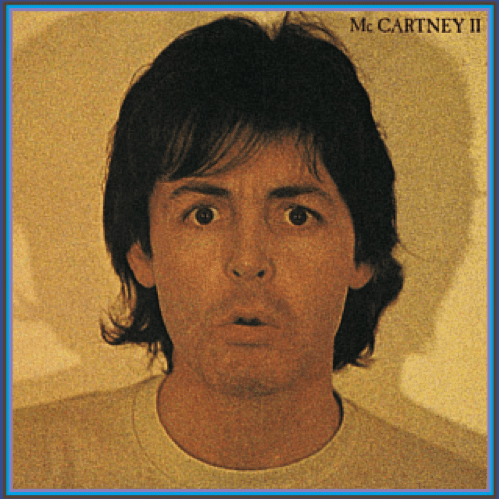 Choice Tracks: Coming Up, WaterfallsQuirky. The second installment of the protracted McCartney trilogy can be best described by that term. The first album Paul made after the break up of Wings was a clear product of its time, as McCartney delved deep into the stylings of synth-driven new wave. Does the album hold up after all these years? Surprisingly, better now than when it was first received. McCartney '80 dates itself in all the right ways, with its charmingly retro production backed by stunningly inspired song writing and unique instrumentation. It helps that history has pinpointed this album as a bellwether for the lo-fi genre, much like how Kraftwerk's Autobahn was eventually recognized as the genesis of modern electronic music.
Driving Rain (2001)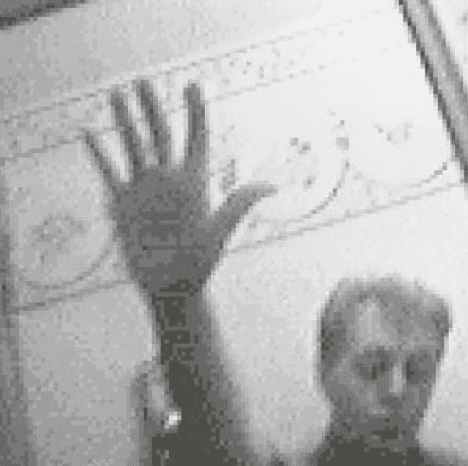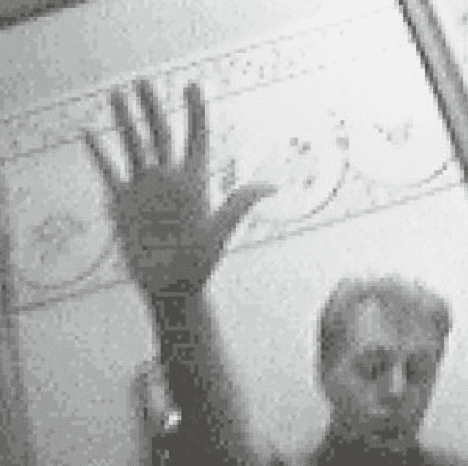 Choice Tracks: Heather, From a Lover to a FriendDriving Rain represented a bridge in Paul's life. It was all at once a loving tribute to Linda McCartney, his deceased partner of 29 years, and a promise of new love with the newlywed Heather Mills. While hindsight reframes these intentions in a bitter light after the acrimonious end of their relationship, it does not detract from the quality of the record. Driving Rain is revealing and affirmative, a showcase of Paul at his most emotionally vulnerable and emotionally capable. The record does dip into some melancholy waters as Paul emotes about Linda in the beautiful From a Lover to a Friend, but it all feels appropriate. He feels driven – about his past, and about his future.
Memory Almost Full (2007)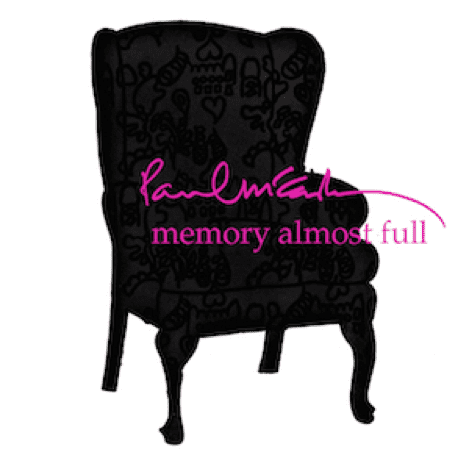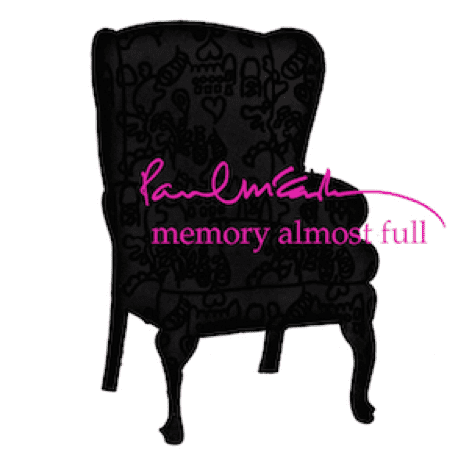 Choice Tracks: The End of The End, House of Wax, Mr. BellamyAfter the release of 2005's Chaos and Creation, McCartneybid farewell to EMI and headed for greener pastures. Now under the wing of the short-lived record label Hear Music (co-founded by Starbucks, and therefore greener), his first album with them was an odd one – sometimes sounding typical to the point of cynical, and other times sounding truly fresh and inspired. Luckily, the good outweighs the bad. Side Note: During the recording of MAF, Paul's marriage to Heather Mills had all but crumbled. Amusingly, worries that the album would be awash in doom and gloom are trounced by the bouncy opening title Dance Tonight, featuring some of the most joyful mandolin strumming this side of Grateful Dead.
McCartney III (2020)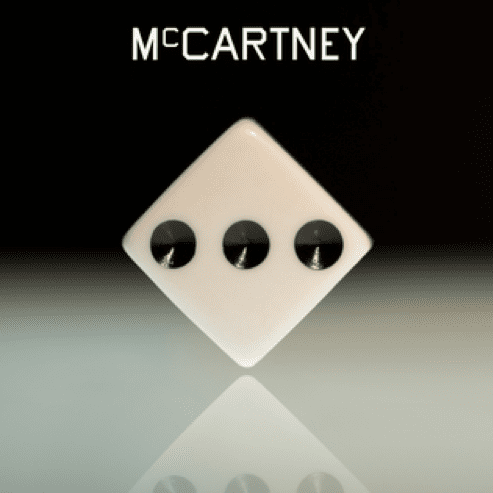 Choice Tracks: The Kiss of Venus, Winter Bird/When Winter Comes

Surprising, isn't it? You'd assume after all these years there wouldn't be anything left in the tank for Mr. McCartney. And yet, here he is, with the third installment of The McCartney trilogy, some 40 years since the last. In those 40 years, McCartney has ventured through all sorts of musical territory. Going from acoustic to synthetic, from solo singer to bandmate and collaborator, McCartney '20 provides a book end of McCartney's long career (except for the whole "retiring" thing). If McCartney '70 was a proof of concept, and McCartney '80 was an attempt to shake up the formula, McCartney '20 channels the perspective of a matured and sagely figure, effortlessly conjuring up new melodies with a familiar vibe. It may seem a little tired, but it's still a master of the arts doing what he does best.
Getting Better
Flowers in the Dirt (1989)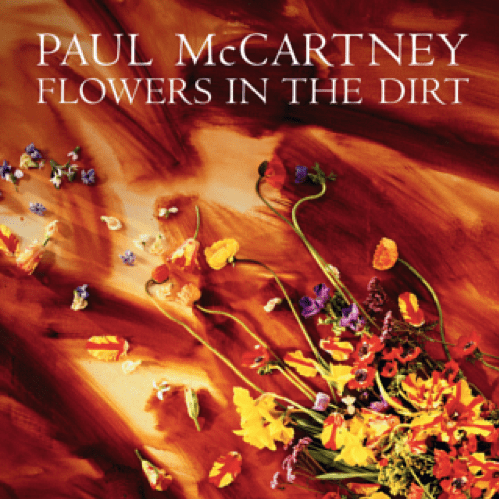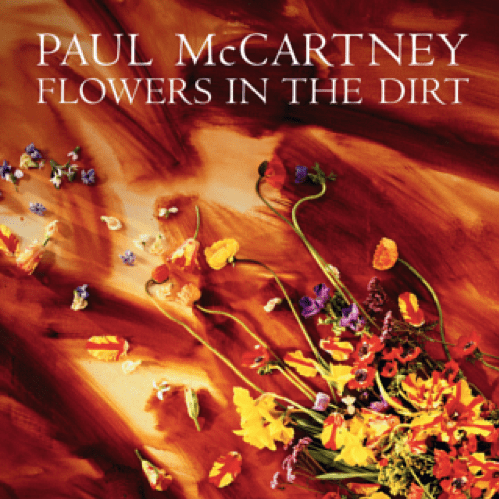 Choice Tracks: Figure of Eight, My Brave Face, This OneFlowers in the Dirt was vital in restoring McCartney's credibility as a recording artist after a weak run of albums throughout the 1980s. Perhaps spurred by the success of George Harrison's Cloud Nine two years prior, Paul wanted to remind the world that this ex-Beatle was far from done. Collaborating with fellow countryman Elvis Costello (and a small army of producers), recording sessions with the two were fruitful, but not always harmonious. Nevertheless, Costello's considerable musical chops paired well with McCartney's innate talent for melodies – the latter reintroducing his vaunted Höfner bass during production.
Tug of War (1982)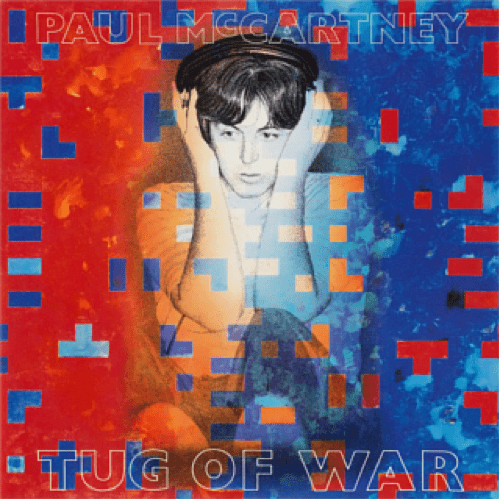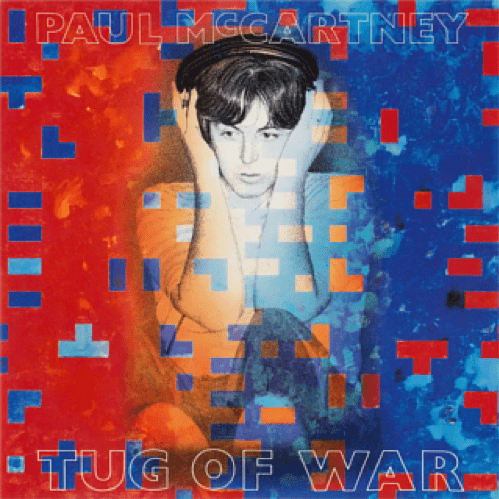 Choice Tracks: Ebony & Ivory, Here Today, Take It AwayFor better and for worse, Tug of War embodies Paul McCartney at his purest. It can be quite mawkish, but also very earnest and endearing. The pleading sentiment of the Stevie Wonder featurette Ebony & Ivory, which preceded the like-minded MJ tune Black & White by a good 9 years, is evidence enough. Yet, there is far more to the album than that. Tug of War is an eclectic showcase of Paul's numerous influences – R&B, Folk, Soul, Pop, even a touch of Country on The Pound is Sinking. Balancing all these disparate sounds is a tough task for any musician, but on the whole, there is very little to fault.
New (2013)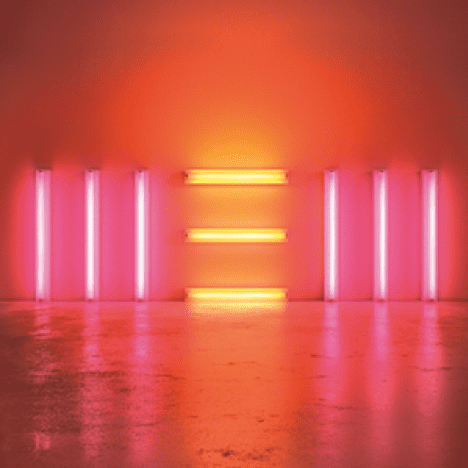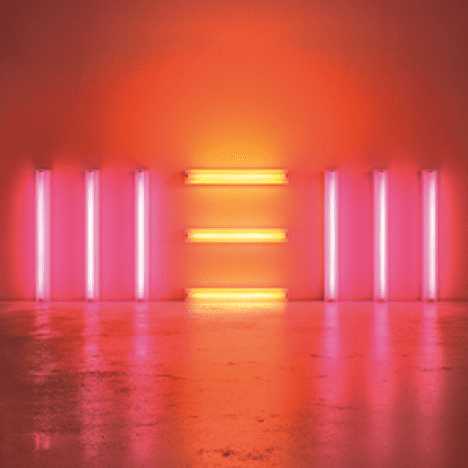 Choice Tracks: Alligator, Early DaysNew is right. The record does sound like a whole new Paul McCartney… sort of. It's like the new Mini or the 90s Beetle – it's a fresh take on an old classic. New doesn't fall head first into nostalgia, but it doesn't distance itself from it either. How can it, when the album's producer is literally the son of George Martin? It can be best described as a successful modernization of Paul's bread and butter – tender schmaltz you can't help but love.
Egypt Station (2018)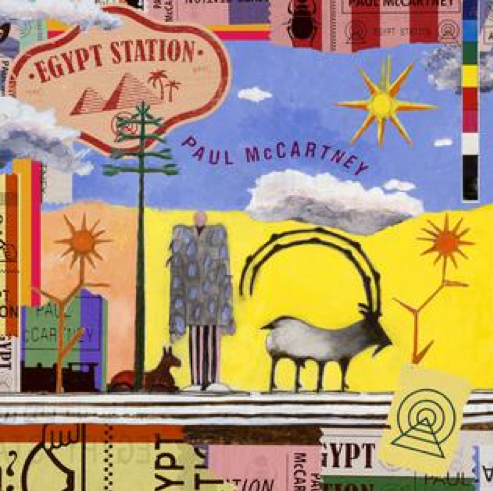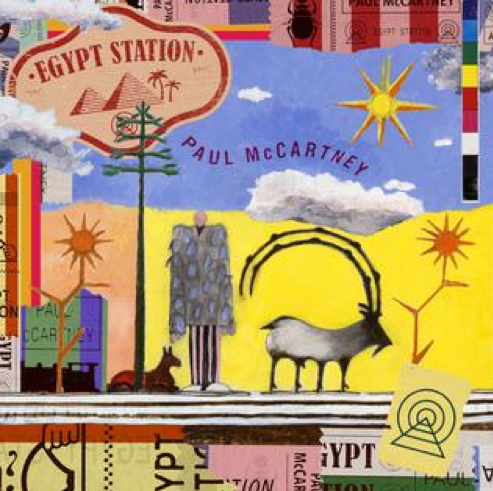 Choice Tracks: Do It Now, I Don't Know, DominoesTake New and give it a pair of sunglasses and a stiff drink.
The Other Fab Four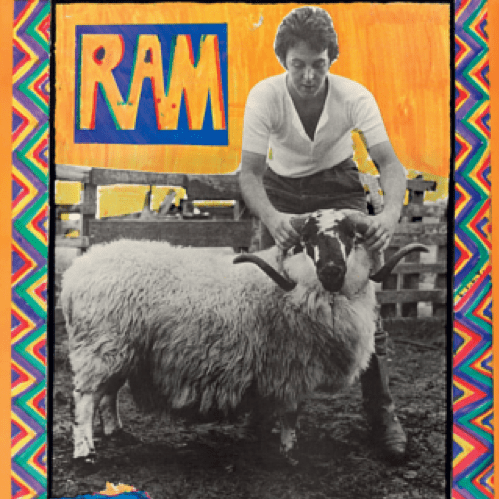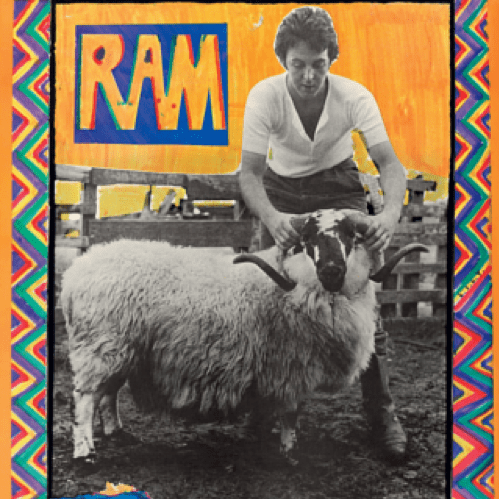 Choice Tracks: Uncle Albert/Admiral Halsey,Of course. The mixed reception of the first McCartney album had critics doubting Paul's viability as a solo artist. At the time, Ram was no different. But much like the former, appreciation grew intensely as people slowly clicked onto what McCartney was trying to achieve. Now considered the forerunner to Indie Pop, Ram's earthy, DIY simplicityembodies the approachable qualities and raw musicianship that made Paul a household name long after the Fab Four were no more. Ram was also the album where the world met Linda Eastman, the future (and dearly missed) Mrs. McCartney herself – her contributions help give the album its depth on tracks like Eat at Home and Monkberry Moon Delight (which is, to my surprise, not a flavour of Ben and Jerry's Ice Cream. Get cracking, guys!).
Flaming Pie (1997)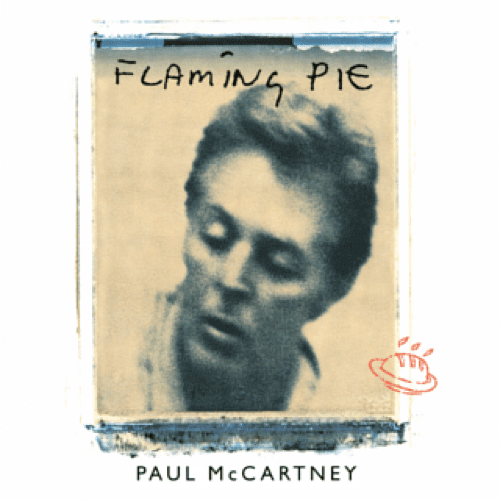 Choice Tracks: Calico Skies, Beautiful Night, The World Tonight If Flaming Pie came out today, there's no doubt it would be referenced on Twitter as 🔥 🥧. All joking aside, Flaming Pie was an exceptional late-stage album that restabilized the trajectory of McCartney's career. Paul had been suffering from a case of the yips ever since Tug of War set such high expectations. His various attempts at reinvention failed to produce much in the way of critical appraisal or chart toppers, and when the mediocre Off The Ground doused the embers of Flowers in the Dirt, it looked like he was back to square one. On Flaming Pie, those embers are relit into an inferno of passion and consistency – where the good stuff is red hot, and the bad stuff is merely lukewarm.
Chaos and Creation in the Backyard (2005)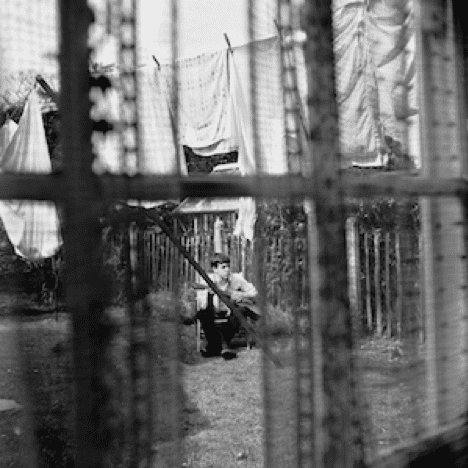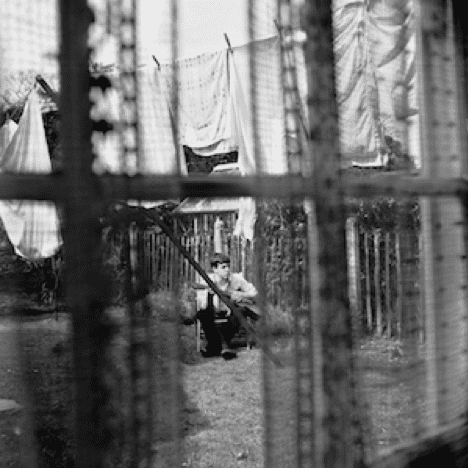 Choice Tracks: Jenny Wren, Riding to Vanity Fair, Too Much RainHailed as a latter-day classic, Chaos and Creation is the most solo of all of McCartney's solo albums. Like Prince, he is on hand for every instrument, and the instruments he's chosen – over two dozen in fact– lend a distinctly alternative soundscape to the record. With McCartney in control, there's always a concern that he will fall pray to the little devil on his shoulder telling him to "tenderize" the music until there's nothing but mush – something which used to drive Lennon up the wall. Thankfully, that's not the case here. The music is disarming and surreal, exploratory in its emotional scope with very little time spent on the typical love ballads of yore. It's almost meditative – an open window to the soul of McCartney.
McCartney (1970)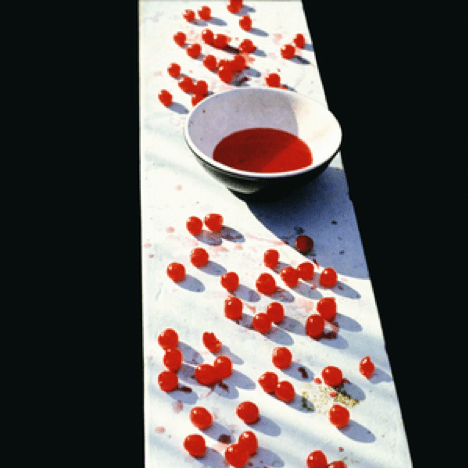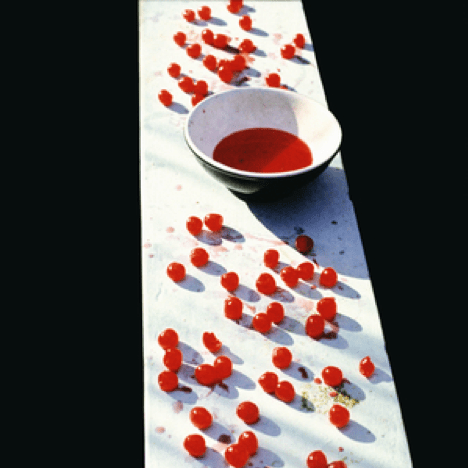 Choice Tracks: Maybe I'm Amazed, Junk, Every NightMcCartney's debut was like a proof of concept. "This is Paul McCartney, flying solo. Got it?" Contemporary criticism snubbed the album and declared it evidence that Paul worked best as a cog in the Beatle's machine. While there are merits to this criticism, as the album does feel like an unfinished test run for Paul's budding career, I can't help but feel if this initially frost reception was rooted in base reactionism ("How dare you break up the greatest band on earth!") Retrospectively, McCartney '70 provided a terrific slice of the acoustic greatness we've all come to expect from Macca himself. McCartney himself considers the album "rock music's first indie album", and there is merit to that, as its strength lies in it's modesty, like all great McCartney records.
Honorable Mentions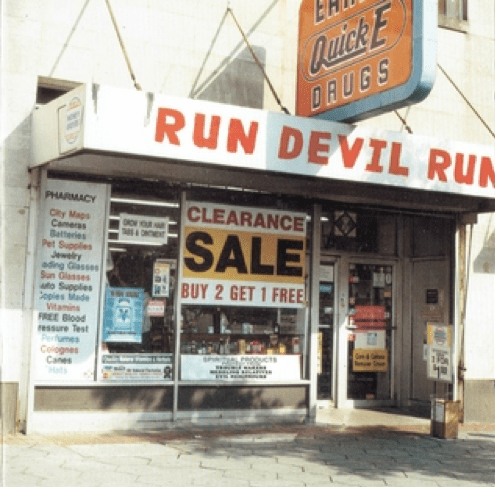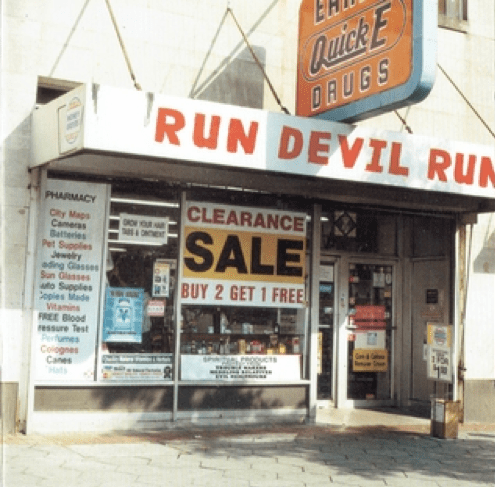 Choice Tracks: Run Devil Run

Cheating a bit here, as this album was largely covers of largely forgotten rock n roll songs from the Fifties. However, they're excellent covers, and are buoyed with three original tracks of equal quality. The title track is a classic slice of jaunty winga-dinga, the kind of music which harkens back to old school proto-Beatles Skiffle, a la the Quarrymen. A real treat for anyone who wanted an answer to the question, "Who was my favorite musician's favorite musician?"
Dishonorable Mentions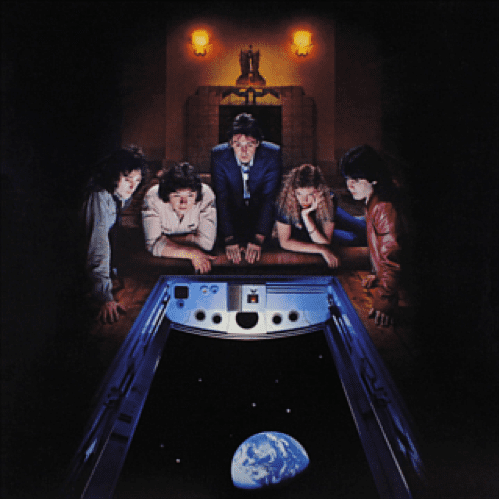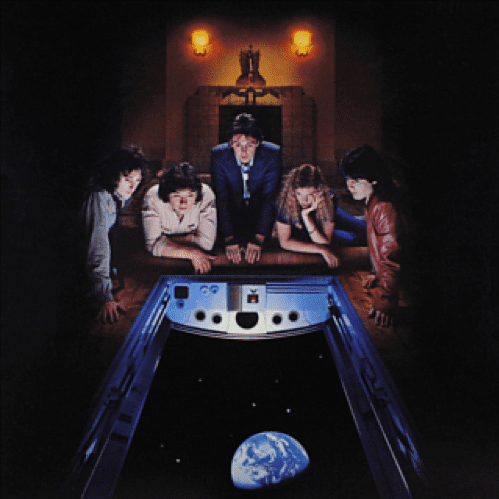 Choice Tracks:

The final Wings album was not what you would call a swan song. It was more like a goose honk. Upon it's release, Rolling Stone Magazine declared it "the sorriest grab bag of dreck in recent memory". 1971's Wild Life may have been a dud, but that record had the virtue of showing up early in the catalogue – it was a small bump in the long, smooth road ahead. Back To The Egg was the road abruptly terminating – with Wings falling off a cliff like Wile E. Coyote.