In an electrifying announcement today (October 10), music sensation Christina Aguilera revealed her upcoming Las Vegas residency. Set to captivate audiences, this extraordinary show will take place at The Venetian's Voltaire Belle De Nuit venue, commencing with a grand kickoff over New Year's Eve weekend.
Christina Aguilera expressed her anticipation for this extraordinary venture, stating, "I look forward to bringing Las Vegas a new show that fuses music, sophistication, and art in ways I have never performed before. What I love about the intimacy at Voltaire at The Venetian Resort is how up-close-and-personal I can be with the audience… a truly modern twist on the performance experience."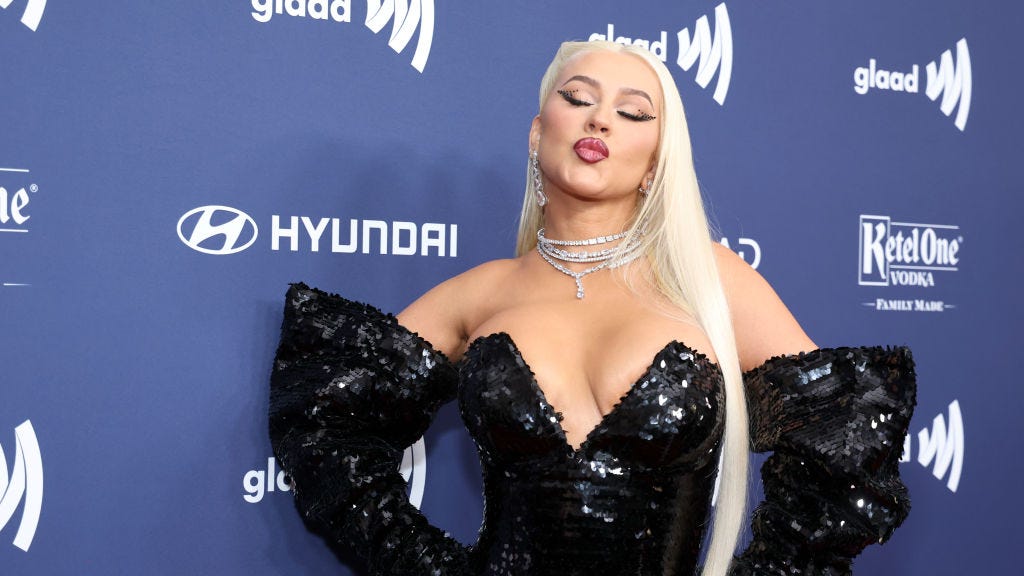 An Intimate Setting for an Unforgettable Show
The Venetian's Voltaire Belle De Nuit venue is described as "seductively cozy," promising an intimate experience like no other. As Aguilera gears up to take the stage, audiences can expect a career-spanning set that will undoubtedly leave them awestruck.
Michael Gruber, founder of Voltaire, envisions providing "superstar artist experiences in Las Vegas," and Aguilera, renowned for her remarkable talent, is poised to become a vital part of that vision. The venue has already secured Kylie Minogue, who recently announced her upcoming residency starting November 3.
New Year's Eve Extravaganza
While the residency currently has only unveiled shows for December 30 and 31 of this year, fans can anticipate additional dates to be unveiled on Friday, October 13. It's a momentous occasion that promises to usher in the early days of 2024 with resounding brilliance.
Mark your calendars and prepare to secure your seats as tickets for the opening days are set to go on sale this Friday. For more details and ticket information, visit Voltaire's official website.
Stay tuned as Christina Aguilera lights up Las Vegas with a residency that promises to be a spellbinding fusion of music, sophistication, and artistry.