Brazilian artist hailing from Playa Del Carmen, Mexico, Leandro Cury, unveils his most recent single titled "Sunflower." This piece delves into the profound realms of longing, passion, and the complex weave of intimate connections. Baring his sincere emotions, the musician portrays his entrapment within a relentless cycle of despair. The arrangement impeccably reflects the modern struggle of awaiting messages on a mobile phone, encapsulating the yearning for intimacy in the age of digitization.
Showing off Leandro Cury's poetic talent, the lyrics unfold: "From a thousand different faces I go out and see/ There's not a single one I would pick for me/ When it gets dark I just can't sleep/ Spend my nights wishing I was counting constellations/ On your skin, on your skin, on your skin/ Feeling hopeless I'll ever fit in your life again/ As within so without/ Like the sunflower tracks the sunshine across the sky/ I'll track the light of your soul/ Until it shines upon me."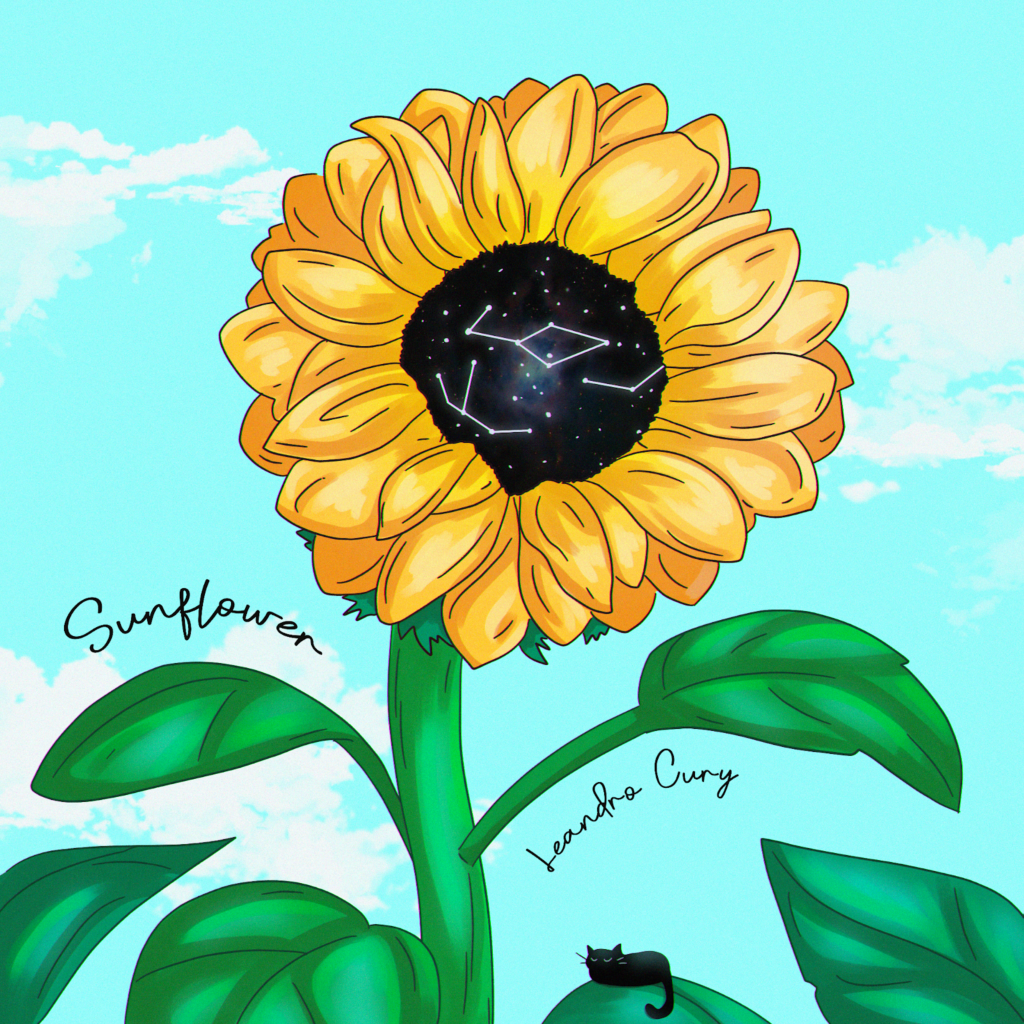 Diving into the song's story, Leandro Cury subtly suggests a persistent worry about not quite blending into the other person's world. He longs to grasp and value this exceptional bond, unveiling that their existence has revived his dreams. "Sunflower" elegantly portrays the universal longing for deep bonds and empathetic insight, all woven into the intricate choreography of love's mysteries and the acceptance of fragility.
The song comes with a charming and hopeful animated video, following Leandro Cury's avatar, as he eagerly waits for a message from a special someone. Amid his lively adventure, an unexpected turn leads him to a field of sunflowers. Cury gazes at stars forming intricate constellations, shaping the outline of his dream girl. Day and night blend as he longs for her starry presence, yet the reunion remains elusive. Ultimately, a calm settles as he rediscovers his own essence, finding comfort in the allure of the cosmos.
Drawing inspiration from both local and worldwide legends such as Legião Urbana, Os Paralamas do Sucesso, Barão Vermelho, and Renato Russo, Leandro Cury intertwines his spiritual beliefs with his musical artistry. Following "Sunflower," he looks forward to the debut of his Portuguese single "Estrela" and an EP titled Counting Constellations. He's also preparing more original pieces and captivating renditions that might grace his upcoming album.
Watch the animated video below:
Listen to "Sunflower" on Spotify: