Saxophonist and singer-songwriter Gabi Rose's band, Enrose, just shared a new single called "Tattoo." The song embodies empowerment and vulnerability, mirroring themes of self-expression, transformation, and bravery. Drawing parallels between tattoos and personal growth, the lyrics offer a metaphor for embracing spontaneity and creativity.
The incorporation of the saxophone, inspired by Gabi's childhood exposure to smooth jazz, enriches "Tattoo" with emotional depth. Collaborating with Anthony Lopardo, Kit Benz, and Jake Navarro, the track's evolution adopted an alternative pop sound reminiscent of The Weeknd and Calvin Harris.
As Rose sets out on tour with the Jonas Brothers, her band's music defies conventions and fosters female empowerment, providing a space to challenge norms and express freely. The opportunity to perform with the pop rock trio, marks a dream fulfilled, and echoes dedication to her personal artistic journey.
Read the full interview below.
What pivotal moment in your creative journey prompted you to merge your skills as a saxophonist and a singer-songwriter, giving rise to the creation of Enrose?
The first writing project I was ever a part of was my band from college. We continued for a year or two after we graduated, but it ended right around the time the pandemic hit. I had all these songs I had written and no outlet. I had met Anthony Lopardo (owner/producer at Westfall Recording Co.) not far from where I lived because I was hired for some session work, and we kept in touch. He heard my demos and immediately loved them and encouraged me to work on them. I had no real vision, no band at the time, and was a very young songwriter, but he believed in me. So I started Enrose because I love the band model and wanted it to have the potential to grow even beyond me. I'm so grateful for Anthony for giving me the encouragement I needed.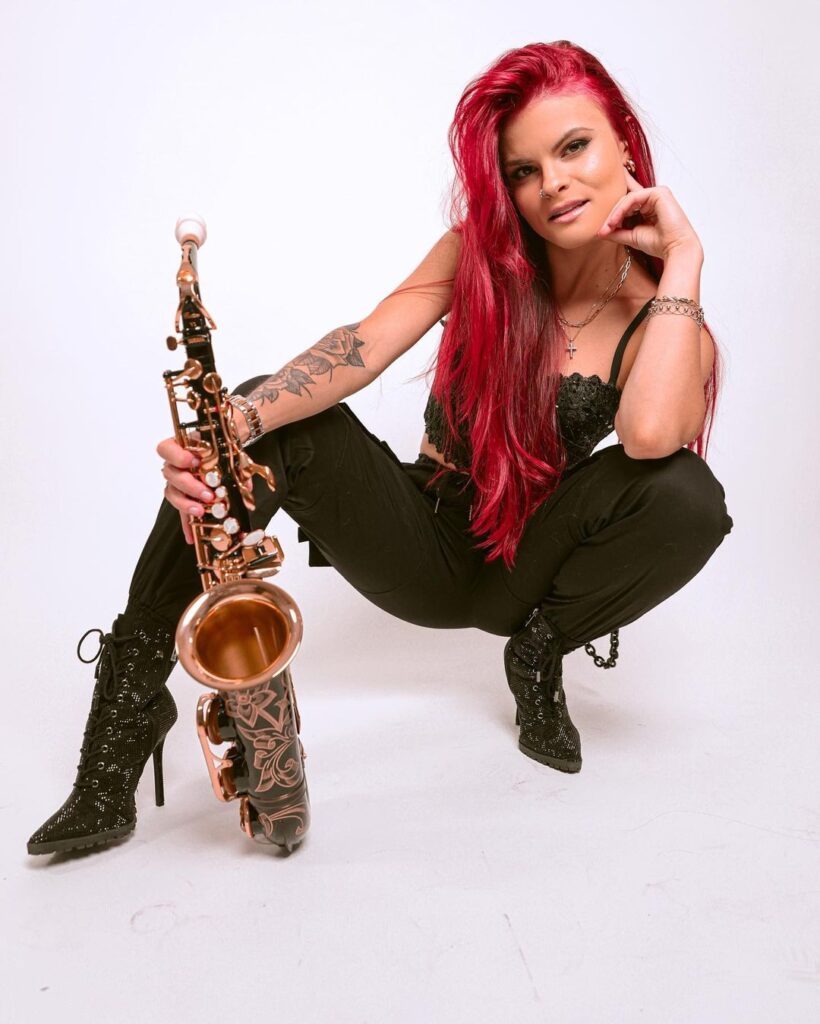 "Tattoo" fuses diverse influences, spanning from Pop R&B to Chill Pop. Could you elaborate on the process of blending these genres to craft a sound that captures both empowerment and vulnerability?
I write songs about topics that are important to us like self expression, bravery, self care, love, etc. and our live show is just as important as the production of the song itself. We all love performing live and it's how each of us got our start in music. There's nothing like having an audience singing lyrics with you, dancing, smiling, having the best time. I want our music to deliver that experience.
The lyrics of the new song draw parallels between the act of getting a tattoo and the pursuit of personal transformation. Could you share some experiences or insights that inspired this concept?
The biggest moments of personal growth that I can recall came from throwing myself to the fire- situations that I didn't feel quite ready for, but were too good to pass up. And they changed my life. Getting a tattoo is an experience a lot of people have gone through, and while it's not necessarily life-changing for many, if it's your first tattoo it's quite scary. You think about how it's going to be on your body forever! But it's also rejuvenating- you feel a bit like a new person; a more badass version of yourself for having gotten one. Tattoos aren't for everybody. But the song is meant to be a metaphor for just expressing yourself in a fun, spontaneous, and/or creative way.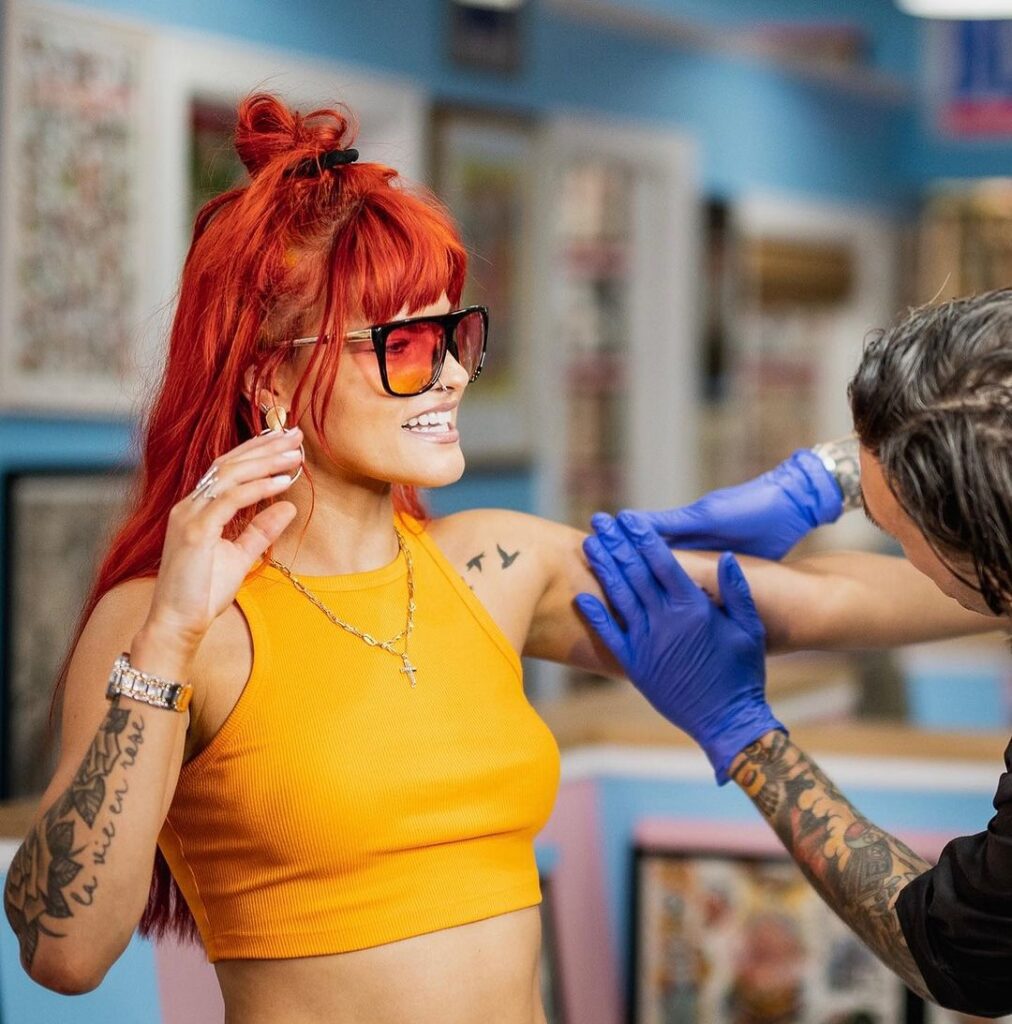 What drew you to the saxophone and how did you incorporate it into "Tattoo," enhancing the track's emotional depth?
My dad used to listen to smooth jazz radio when I was a kid- David Sanborn, Kenny G, Gerald Albright, etc. My mom says I thought it looked cool. Violin was my first instrument and I picked up saxophone thereafter. I never thought I'd actually be a career musician- I just never stopped, kept improving, and it all happened. Saxophone seems to be making a comeback in pop music, luckily, and it's just so versatile. So of course I use it in all of my songs and even put cool effects on it often!
You and your collaborators have created a compelling single celebrating creativity and self-expression. Could you delve into the songwriting process and how the experiences of each one of you shaped the ultimate outcome?
Well, I wrote this song with Kit Benz (keyboards) and Jake Navarro (drums) and tattoos are one of the many things we have in common. The feeling of excitement, the pain, the pride. We even got matching tattoos to celebrate the song and the whole idea around it.
We had a few different demo versions written initially and were at a crossroads of where we wanted it to be sonically. Ultimately, we decided on an alternative pop sound, inspired by the Weeknd and Calvin Harris. Once we took it to Kit, we were able to finalize it. It was really fun- the three of us writing it in the basement of Kit's new place in Baltimore (we're from NY). Anthony Lopardo, who does all our songs, and Ray Marte from Westfall Recording Co, helped me track the vocals and saxophones, and it was an incredible team effort.
From viral online performances to launching your own project, Enrose, you've demonstrated your dedication to defying conventions. How do you see your music pushing boundaries and fostering female empowerment within the industry?
Writing and performing has always been my way of getting out of my own head and challenging myself as an artistic being. It sounds kind of corny, but truly have you ever seen somebody cry in a theater? Or somebody thrashing their body in the pit at a metal concert? Art does that to people. And they need an outlet. I think women in particular have been made to feel shame for expressing themselves in certain ways. I spent the better part of my life feeling embarrassed to sing really loudly, or try a new clothing style, or even approach musical situations as a saxophonist because I was looked down upon as a female player. Enrose is a place where I don't need to feel that way, and I hope that message gets across to others who might feel stuck.
You're about to set out on a tour alongside the Jonas Brothers. Could you share more details on the upcoming shows and tell us your thoughts about this exciting experience?
The Jonas Brothers were the first concert I ever saw. At 12 years old, I was in the audience, watching them, and never could have imagined that I might play the saxophone on stage with them one day.
The rehearsal process was wonderful and everyone's a pro. We all got so close already and I'm obviously a huge fan of the music. But even deeper than that, I really respect them for who they are and their story. We're playing songs from their entire discography so it feels so important and special. As both a musician and artist myself now, who takes great pride in supporting an artistic vision, it's enlightening and a dream come true.
Listen to "Tattoo" here: