The much-anticipated Lollapalooza Brasil will make its return to São Paulo early next year. Over three days, fans can look forward to an array of performances spanning various genres.
Lollapalooza Brasil's 2024 edition is set to take place from March 22 to 24 at the Autódromo de Interlagos in São Paulo. The festival boasts an impressive lineup with headlining acts such as Blink-182, Feid, SZA, Sam Smith, Paramore, Arcade Fire, Limp Bizkit, and Titãs Encontro. The stage will also see performances by Phoenix, Hozier, Thirty Seconds To Mars, Omar Apollo, Jaden, and more.
Notably, this event marks the first time that Blink-182, SZA, and Hozier will perform in South America, adding to the festival's allure. Live Nation recently announced a collaboration with Rock World as the local production partner for Brazil, deepening their footprint in the region and expanding live experiences in the growing Latin American market.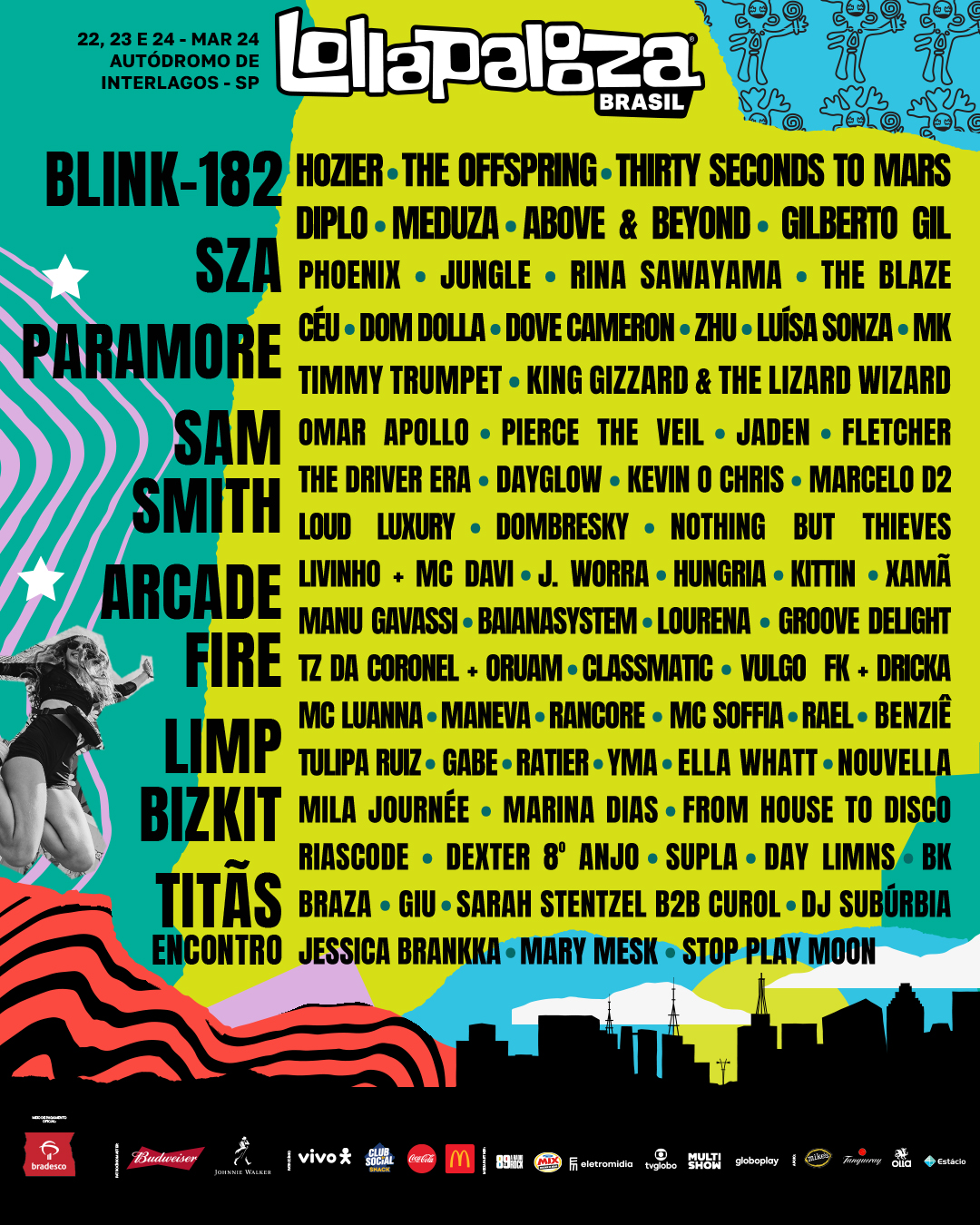 Tickets for Lollapalooza Brasil are available for purchase here.
Full Line-up:
Blink-182
Feid
SZA
Sam Smith
Paramore
Arcade Fire
Limp Bizkit
Titãs Encontro
Phoenix
Hozier
Thirty Seconds To Mars
Omar Apollo
Jaden
Stay tuned for this music extravaganza that promises to be a highlight of the 2024 festival calendar.