P!NK is all set to drop her ninth studio album TRUSTFALL, which will be released on February 17, 2023. The iconic singer shared the title track of the record, along with a music video directed by Georgia Hudson.

Snow Patrol's Fred and Johnny McDaid co-wrote and co-produced the song with P!NK. On her previous single, "Never Gonna Not Dance Again," she had worked with Max Martin and Shellback, who had also participated in the production of some of her massive hit "So What."
P!NK is looking for a safe haven in this new song. She pictures a place where it all doesn't hurt, singing "Are we running out of time?/ Are we hiding from the light?/ Are we just too scared to fight/ For what we want tonight?/ Closе your eyes and leavе it all behind/ Go where love is on our side/ It's a trust fall, baby/ It's a trust fall, baby."

The 43-year-old singer-songwriter confessed via her social media platforms that she is in love with this new album. TRUSTFALL includes 13 tracks and features collaborations with First Aid Kit, The Lumineers, and Chris Stapleton.
I am so in love with this new album and CANNOT WAIT for you to hear every single song! I'm also honored that my friends @FirstAidKitBand, @thelumineers and @ChrisStapleton came to play with me on this record 💞 #TRUSTFALL out Fri Feb 17!https://t.co/sw9ZmKxEV7 pic.twitter.com/bor5nPV7pL

— P!nk (@Pink) February 2, 2023
"TRUSTFALL" is a combination of electronic and Pop sounds, proving that P!NK will continue to sink her teeth into EDM. She believes that the upcoming album may be her best work yet, "I took time. I had time and I had a lot of really devastating things happen. My son and I got really sick with COVID. That sort of distilled down for me what actually matters. And it takes a crisis to do that."
She added: "It takes your kids getting sick to be like, 'Okay, none of this matters. I wanna see my kids grow up. That's what I want.' I want to only put truth into the world. I want to only be authentic. And I want to be kinder and a better person."
TRUSTFALL is marked by the tragic death of P!NK's father and the pandemic that nearly cost the lives of several of her family members. The anticipated LP will put an end to almost four years of drought. Her last release was the platinum selling album Hurts 2B Human, released in 2019.
You can Pre-save TRUSTFALL here.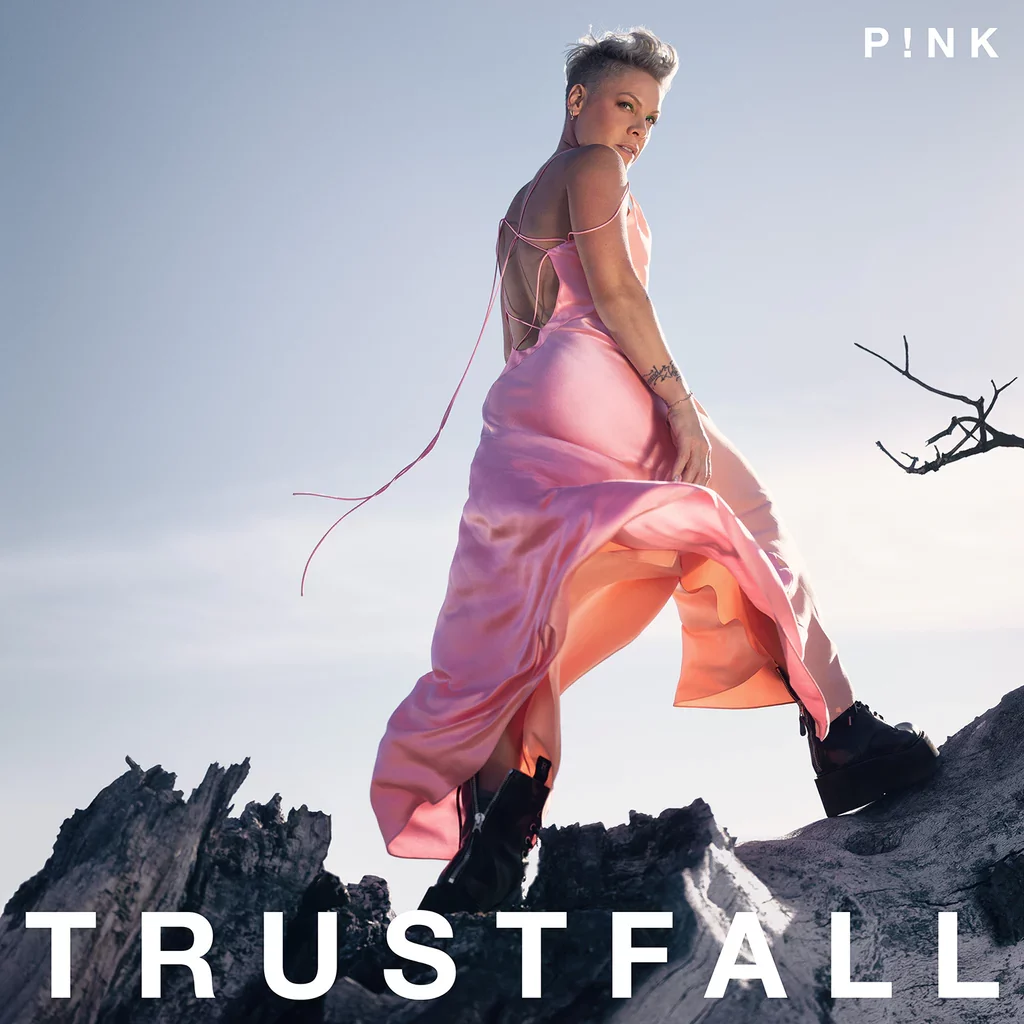 Watch the official music video for "TRUSTFALL" on YouTube: