Netflix has unveiled a new still from Kevin Hart's heist movie Lift. Hart used to be most known for his stand-up comedy, but he has now successfully made the switch to acting. With performing roles in movies including The Man from Toronto, DC League of Super-Pets, and Me Time, he had a busy year in 2022.
In addition, Hart was a number of television series' executive producers at the same time. Hart committed to a long-term contract with Netflix in 2021 and announced plans to develop and appear in four movies for the behemoth streaming service. A first-look agreement for any movie made by his business HartBeat Productions was part of this arrangement.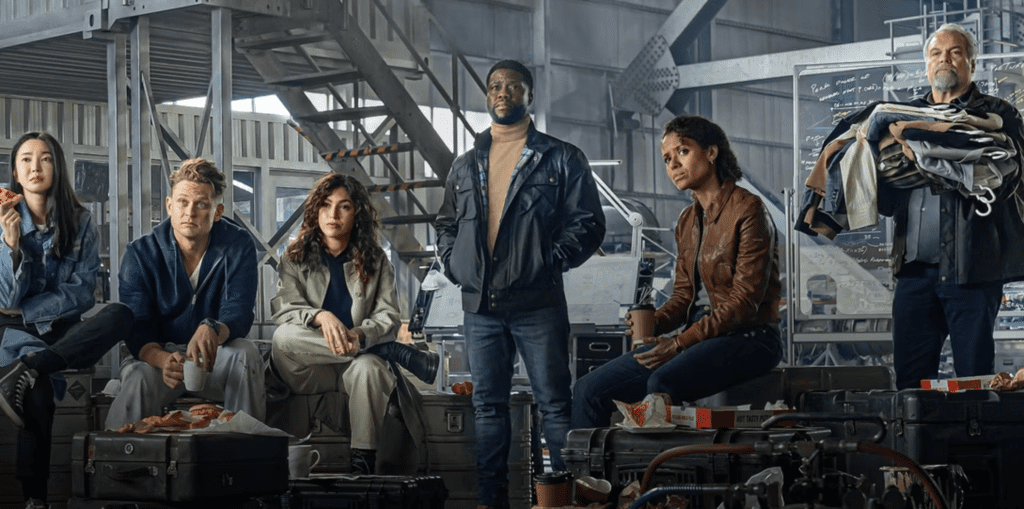 The first image for Hart's forthcoming heist movie, Lift, was shared by Netflix on Twitter. It not only features Hart, but it also has him with his co-stars.
The Lift picture shows the whole cast of the movie gathered as a team in what appears to be a warehouse where they are plotting their robbery. Hart himself is at the core of it all. Look at that up there.